About Northside School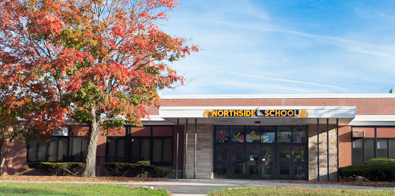 Northside School, located on Pelican Road in the heart of North Levittown's residential community, is the home of more than 500 students, spanning grades kindergarten through fifth. A highly experienced and professional faculty and staff provide differentiated instruction that promotes the academic, social, and emotional growth of students. Northside's learning community is enhanced by dedicated PTA members that provide wonderful programs that further students' educational experience.
Major academic studies in the classrooms as well as many special subject areas are offered. Students engage in art, music, technology and physical education. In grades three through five, students have an opportunity to study instrumental and vocal music which enables them to participate in Northside's Band, Orchestra or Chorus.
In an effort to meet the needs of all students, Special Education Self-Contained Classes, Resource Room, and Speech as well as Academic Intervention Services in Reading and Mathematics are available.
Northside School's faculty and staff are committed to provide students with lifelong skills and a strong foundation of curricular studies that ensures "Success for Every Student."