Connect-Ed Message Center
Connect-Ed Information
Opted-Out of Voice Messages By Mistake?
At the end of every voice message is an option to press * to hear the message again or press 1 to opt out of future messages. If you've opted out and then want to resume receiving voice messages, please call:
1-855-502-7867 from the phone from which you opted-out and press 2 to opt back in.
Need To Hear A Message Again?
If you've missed a message, or you'd like to hear a message again, please call:
1-855-4Replay
(1-855-473-7529) from the phone in which the original message was received.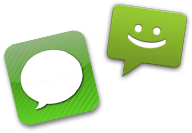 Welcome to the Connect-Ed Message Center. Below is a running log of district-level Connect-Ed messages that have been sent out during the course of the school year. Please note translation is available at the top left corner of our site.
---
December 9, 2022
As we approach the winter months, I would like to take this opportunity to remind everyone about the importance of following common sense precautions to prevent the spread of illnesses.
We continue to face some challenges with the host of respiratory viruses, including influenza and RSV, as well as rising cases of COVID-19. These viruses, while often manageable, can be serious, especially for children. With this increase of seasonal cases, we encourage the following practices to prevent the spread of respiratory viruses:
Washing your hands often with soap and hot water for at least 20 seconds.
Not coughing or sneezing into your hands; sneeze or cough into your elbow.
Staying home when sick or symptomatic.
Beginning on Monday, December 12th, your child's school will notify you by email when there are cases of flu and/or COVID-19 in your child's grade level. These notifications will be sent out when the first case is reported for the week. Additional notifications will not be sent continuously throughout the week.
Thank you for your cooperation to help ensure that all students in our district have a healthy and safe holiday season.
Sincerely,
Todd Winch
---
December 9, 2022
Dear Parents and Guardians,
As you may remember, I shared with you some information earlier in September regarding the ongoing national bus driver shortage. Since that time we have moved forward on a variety of initiatives to increase the number of our bus drivers. This includes additional advertising, holding a job fair, creating additional full time positions, and adding employment incentives to attract new drivers. While we have been able to hire several new employees who will be joining our driver pool over the next few months, the situation has not dramatically changed. If you know of anyone who may be interested in joining our team, please have them reach out to hr@levittownschools.com
As the winter approaches and our drivers battle seasonal illnesses, these additional shortages are creating even more challenges. With that in mind I want to make you aware of the impact that the driver shortage has on transportation services when faced with daily staff shortages:
Routes may have substitute drivers: You may have already received a Blackboard Connect message early in the morning notifying you that the bus may be late. This occurs if a route has a substitute driver and/or if the route has been combined with another route, as mentioned below. In order for you to receive these notifications, it's critical that the school has your correct contact information (including email).
Routes may be combined: When we are experiencing high absenteeism, sometimes routes will be combined. This means that one bus will pick up or drop off more than just the stops on the usual route. Sometimes a route will be split between two other buses, or it may be able to be fulfilled on another bus. This all depends on the number of students scheduled for those routes. Once again, you will receive a message. If this occurs at dismissal, students will be notified of the route change. Please know that we do not schedule more students on a bus than what is legally allowed.
Students may be late to school or arrive late to their bus stop: If routes have substitute drivers and/or are combined, it may lead to students arriving later than usual at school in the morning, or to the bus stops in the afternoon.
Impacts on Athletic Transportation and Field Trips: The primary mission of our Transportation Department is to transport eligible students to and from school. When faced with significant shortages, it will also impact our ability to transport students for games and field trips. Our Transportation Supervisor works closely with our District Athletic Director, Building Athletic Directors and Building Principals on these issues.
Late Buses: Since the pandemic began we have not been providing late buses due to the driver shortage. We are looking to be able to restore Late Buses as soon as possible, but that cannot happen at this time due to the driver shortage.
Depending on how things progress this winter, there could be additional changes that may need to be implemented. As you may have heard or experienced this fall, other school districts, BOCES and private transportation companies have had situations where they have not been able to provide busing to and from school on certain routes. Of course, we are working very hard to avoid that scenario here in the Levittown School District.
Our goal is to always provide the best level of service regarding student transportation. I do believe we have the best transportation department on Long Island. We continue to work to expand the number of drivers who call Levittown home and continue to ask for your patience and understanding during these challenging times.
---
December 2, 2022
As the winter season approaches, it's a good opportunity to review the protocols used when there is inclement weather that forces us to modify our typical operating procedures. We understand that any changes to a normal school day tremendously impact our families. We also firmly believe that students are always better served by being in school. Our top priority is student and staff safety which means there will be times we need to adjust to accommodate unsafe weather conditions.
In order to provide our families with additional information that can help to promote greater understanding of our protocols, please review the following:
How do we make a decision to change operating procedures?
Please know that the decision to close school, delay the start of school, or have an early dismissal is based on the current situation, as well as weather predictions by local and national weather institutions (Nassau County Office of Emergency Management, National Weather Services, etc.) This information can include:
Current and predicted weather conditions
Road conditions
Temperature and wind chill
The opening status of surrounding districts
When is the decision made?
We always aim to make a decision as early as possible so that families can make adjustments to ensure proper supervision at home. Whenever possible, we will make the decision the night before, but based on weather predictions that is not always possible.
How is the information shared?
As soon as the decision is made, an automated call (as well as an email and text) is sent out to all families. The details are also posted on the district website at www.levittownschools.com. We also share the information with News12 as well as Nassau BOCES.
Will traditional snow days be replaced by days of virtual instruction?
The district calendar includes a maximum of two snow days. If schools are closed due to inclement weather no more than two days during the school year, those days will be treated as traditional snow days. If additional school closings occur beyond the initial two "snow days", students will have remote instruction on those additional days.
Does the district utilize "early dismissals"?
On days when the weather appears to be worsening, the district may implement a limited "early dismissal" in which high school and middle school students are dismissed 15-25 minutes early. This allows additional time for our buses to safely transport all students in a timely fashion. Although an earlier dismissal is always a possibility given the uncertain nature of inclement weather, we will do our best to avoid implementing dismissals that commence prior to 25 minutes before the typical end of the school day.
When does the district cancel after school activities?
Similar to school closings or delayed openings due to inclement weather, if the prediction is for challenging weather conditions in the evening, the district may choose to cancel after school activities. Every attempt will be made to reschedule the canceled activities. This information will be shared through automated messages, our website and News12.
We hope this information provides some additional insights into how we plan for weather related school closures.
---
November 22, 2022
Levittown Public Schools is conducting a voluntary survey about school climate in the month of December. The survey will be administered to students in grades 5 through 12 during regular school hours. It will ask students about their thoughts on topics such as student engagement, school environment, and school safety. If you do not want your child to participate in this survey, please complete and sign the School Climate Survey Opt-Out Form and return it to your child's school main office by December 2. If you have any questions about this study, your child's participation, or would like to see a copy of the student survey, please email Dr. Patricia Kolodnicki. If you agree to allow your child to take the survey, no further action is needed.
---
November 7, 2022
This is an important message from the Levittown School District regarding student attendance during the week of November 7th.
Tomorrow, Tuesday November 8th is Election Day. There is no school for students. There will be elementary parent-teacher conferences from 2pm-8pm. Please note that appointments are required for parent-teacher conferences.
On Wednesday, November 9th elementary parent teacher conferences continue in the afternoon. It will be a half day for elementary students with dismissal at 12 noon. The LAP program is cancelled on Wednesday, November 9th.
On Thursday, November 10th, we will be conducting our state required emergency sheltering and early dismissal drill. Students will be assembled in the designated sheltering areas in their building and will then be dismissed approximately ten minutes earlier than usual. Transportation will be adjusted by 10 minutes for all students who are eligible for bus services. Parents should make arrangements to ensure adequate coverage for their student's early arrival home. The LAP program will be operating as usual.
All schools will be closed on Friday, November 11th in honor of Veteran's Day.
---
November 4, 2022
This is an important update from the Levittown School District for Friday, November 4th.
As you may remember, New York State passed legislation authorizing the installation of safety cameras on school buses to cite drivers who unlawfully pass a stopped school bus and ensure student safety. The Town of Hempstead has worked with local school districts to have stop arm cameras installed on buses at no cost to community residents. The Town of Hempstead Stop Arm Safety Program will go live on Monday November 7th, 2022. During the first 30 days of the program any vehicles passing a school bus with the red lights flashing and stop arm deployed will be cited. This citation will be a "warning only" with no monetary penalty. This is being done for the first month as a way to educate drivers on the program and help spread the word throughout the community. As of December 7th all vehicles cited will incur a $250.00 fine.
As a reminder, this program is not supervised by the Levittown School District and the district does not receive any funding from the program.