Connect-Ed Message Center: Connect-ED Info. and FAQ's
Want To Read Past District Connect-Ed Messages?
Here is a running list of past district level Connect-Ed Messages
Opted-Out of Voice Messages By Mistake?
At the end of every voice message is an option to press * to hear the message again or press 1 to opt out of future messages. If you've opted out and then want to resume receiving voice messages, please call:
1-855-502-7867 from the phone from which you opted-out and press 2 to opt back in.
Need To Hear A Message Again?
If you've missed a message, or you'd like to hear a message again, please call:
1-855-4Replay
(1-855-473-7529) from the phone in which the original message was received.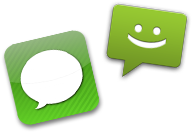 Messages may not be immediately available for playback. It could take up to one hour for message to become available.
If you've missed any part of the message, please stay on the line and press "*" (star) to hear the message again.
Please be aware that this service cannot dial an extension, so work numbers with extensions cannot be called.
When a call comes from the school, your caller ID system will display the district name or phone number. However, this can also depend on the phone company carrier, or what you have entered into your personal phone contact list.
When listening to a message, please be aware that background noise will cause the system to "stop and start." It is calibrated very delicately to determine whether a person or an answering machine has picked up the phone, and background noise may affect the delivery. If possible, move to a quiet area, or press the "mute" button on your phone.
In the event that your telephone line is busy at the time of the call, the system is programmed to call two additional times, usually within an hour of the call start time.
If there is no answer, the system will re-try that number several times. If after repeated attempts the message is still not delivered, the system will cease its delivery attempts.
To ensure proper message delivery, your answering machine message should be fluid without silent breaks or pauses. This will enable the system to determine the proper time to start the message.
Please help us by ensuring that we have your current contact information. If any of your phone numbers have changed during the school year please contact your child's school so we can update our records.
Frequently Asked Questions