Connect-Ed Message Center
Connect-Ed Information
Opted-Out of Voice Messages By Mistake?
At the end of every voice message is an option to press * to hear the message again or press 1 to opt out of future messages. If you've opted out and then want to resume receiving voice messages, please call:
1-855-502-7867 from the phone from which you opted-out and press 2 to opt back in.
Need To Hear A Message Again?
If you've missed a message, or you'd like to hear a message again, please call:
1-855-4Replay
(1-855-473-7529) from the phone in which the original message was received.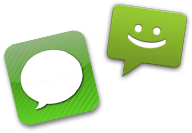 Welcome to the Connect-Ed Message Center. Below is a running log of district-level Connect-Ed messages that have been sent out during the course of the school year. Please note translation is available at the top left corner of our site.
---
November 22, 2022
Levittown Public Schools is conducting a voluntary survey about school climate in the month of December. The survey will be administered to students in grades 5 through 12 during regular school hours. It will ask students about their thoughts on topics such as student engagement, school environment, and school safety. If you do not want your child to participate in this survey, please complete and sign the School Climate Survey Opt-Out Form and return it to your child's school main office by December 2. If you have any questions about this study, your child's participation, or would like to see a copy of the student survey, please email Dr. Patricia Kolodnicki. If you agree to allow your child to take the survey, no further action is needed.
---
November 7, 2022
This is an important message from the Levittown School District regarding student attendance during the week of November 7th.
Tomorrow, Tuesday November 8th is Election Day. There is no school for students. There will be elementary parent-teacher conferences from 2pm-8pm. Please note that appointments are required for parent-teacher conferences.
On Wednesday, November 9th elementary parent teacher conferences continue in the afternoon. It will be a half day for elementary students with dismissal at 12 noon. The LAP program is cancelled on Wednesday, November 9th.
On Thursday, November 10th, we will be conducting our state required emergency sheltering and early dismissal drill. Students will be assembled in the designated sheltering areas in their building and will then be dismissed approximately ten minutes earlier than usual. Transportation will be adjusted by 10 minutes for all students who are eligible for bus services. Parents should make arrangements to ensure adequate coverage for their student's early arrival home. The LAP program will be operating as usual.
All schools will be closed on Friday, November 11th in honor of Veteran's Day.
---
November 4, 2022
This is an important update from the Levittown School District for Friday, November 4th.
As you may remember, New York State passed legislation authorizing the installation of safety cameras on school buses to cite drivers who unlawfully pass a stopped school bus and ensure student safety. The Town of Hempstead has worked with local school districts to have stop arm cameras installed on buses at no cost to community residents. The Town of Hempstead Stop Arm Safety Program will go live on Monday November 7th, 2022. During the first 30 days of the program any vehicles passing a school bus with the red lights flashing and stop arm deployed will be cited. This citation will be a "warning only" with no monetary penalty. This is being done for the first month as a way to educate drivers on the program and help spread the word throughout the community. As of December 7th all vehicles cited will incur a $250.00 fine.
As a reminder, this program is not supervised by the Levittown School District and the district does not receive any funding from the program.