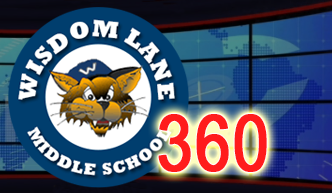 Watch the Latest Wisdom Lane 360!
Visit the Full Wisdom Lane 360 Website!
Building Successful Readers
October 01, 2019
Sixth graders at Wisdom Lane Middle School recently enhanced their reading skills with a "Notice and Note" lesson. During Julie Jennaco and Jessica Wimmer's English class, students were placed in small groups where they read "Thank You, Mr. Falker" by Patricia Polacco and then completed a scavenger hunt in the book to find signposts or text features. This included finding examples of aha moments, contrasts and contradictions and more. The lesson allowed students to put the reading strategies they learned to the test in an engaging way.