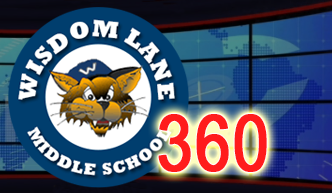 Watch the Latest Wisdom Lane 360!
Wisdom Lane Earth & Space Attends Hofstra Conference
April 12, 2019
Some of the members of the E&S Club (& Staff) attended last week's evening presentations at Hofstra. Mrs. Maynard attended the 2 day conference on Apollo11@50. The variety of speakers covered everything from the chemistry of the rocket fuel to the study of the Moon rocks to how film makers use the various sizes of film to convey emotions (as in First Man). Students & parents joined Mrs. Maynard & Mrs. Kowalczyk Tuesday night to hear from & get a chance to meet Dr. Mae Jemison, Shuttle Astronaut, who gave a very inspirational talk. Wednesday night, historian & author Douglas Brinkley spoke of the historical significance of Apollo 11, as presented in his new book. It was a great experience & we have been invited to attend future events - looking forward to them...