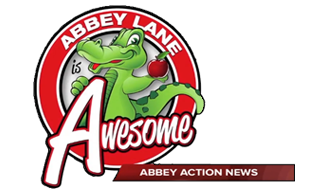 Watch the Latest Abbey Action News!

LI News Radio Spotlight on Long Island Schools - Abbey Action News
Abbey Lane Students Write Letters to Cancer Survivors
October 31, 2018
20 students in Rich Schwartz's class at Abbey Lane Elementary School exercised their communication skills by handwriting letters to specific people who have been affected by cancer. Tuesday, the class will welcome about 20 of the recipients to their classroom to share pink bagels.